Dennis Affram PhD
Tell us a bit about yourself and what you're studying.
I'm Dennis Affram, a current PhD student at the University of Surrey. My background is in biochemistry and immunology. I did my bachelor's and master's in London and have worked at different institutions in and out of the capital.
My research is in the ageing of the immune system. I'm looking at how the nervous system interacts with the immune system, looking at the impact that stress in the context of adrenaline affects the immune system of older people compared to younger people. This is a clinical and laboratory-based research hoping to illuminate some of the fundamental mechanisms behind the impaired immune responses to infectious diseases such as the recent covid19, and seasonal influenza, reduced efficacies of vaccines, and the increased prevalence of cancers in older people. The project has the potential in exploring therapeutic avenues of reducing immune function decline in older people.
Outside the laboratory, I enjoy running and reading. I love meeting people, listening to podcasts, watching documentaries, and visiting places of arts and culture.
What were you doing before starting your PhD at Surrey?
After my university studies, I've worked in biomedical research in technical and managerial capacities. In my last post, I was assistant laboratory manager at the Oxford Vaccine Group, University of Oxford, under the directorship of Professor Sir Andrew Pollard. I was responsible for managing the laboratory for covid19 clinical trials and other essential research to run smoothly.
What convinced you to consider becoming a postgraduate researcher?
I have got great interest in scientific research. I had the opportunity of doing fantastic research in my master's degree with Dr. Donald Palmer at the Royal Veterinary College London and always wanted to follow it up with PhD research. I'm fortunate to be in the laboratory of Dr. Natalie Riddell, Section of Immunology, to study immune ageing. The PhD is a fantastic opportunity for me to produce a substantive body of research and develop key skills such as communication, critical thinking, logical reasoning, and objective analysis, skills that is expected of a PhD holder, and required in further career.
What is your first impression of the University of Surrey?
I did work in the university before moving away and coming back to do my PhD research. University of Surrey is an excellent university, it has top-class laboratories and facilities. Members of staff are easy to approach and go above and beyond to support the students. My experiences with the department, library, health and safety, security, stores, doctoral college, administration, IT, and occupational health have been positive. I admire the green spaces the university has.
How do you combine your studies with your other life commitments?
The PhD research is my top priority, I'm only a few months into it but I know time flies, I must make the most of my three years at Surrey. Experience has taught me to manage my time properly and work smartly.
I multi-task, I balance my laboratory work with my reading and administrative tasks. I demonstrate flexibility with my work, I sometimes must be in the laboratory at unsocial hours. When it's not critical for me to be on campus, I am able to work remotely.
I find time to do my extra-curricular activities such as reading outside of my PhD. I include downtime in my schedules to spend quality time with colleagues, friends, and family. I enjoy history, arts, and culture. I follow football and run with my running club when I get the opportunity.
How has the Surrey Black Scholars studentship impacted you? Have you found the team supportive?
The studentship has given me the funding to undertake my research. This is very important, as PhD research is an expensive enterprise. I receive stipend to cover my living expenses and a grant that goes towards my bench fees. Having this financial support is crucial especially in the current cost of living crisis.
The team have been very supportive. I am able to contact them if I need any assistance, they were helpful in the early days of settling into life at Surrey. The team organises social events which are a fantastic opportunity to network and collaborate with other researchers.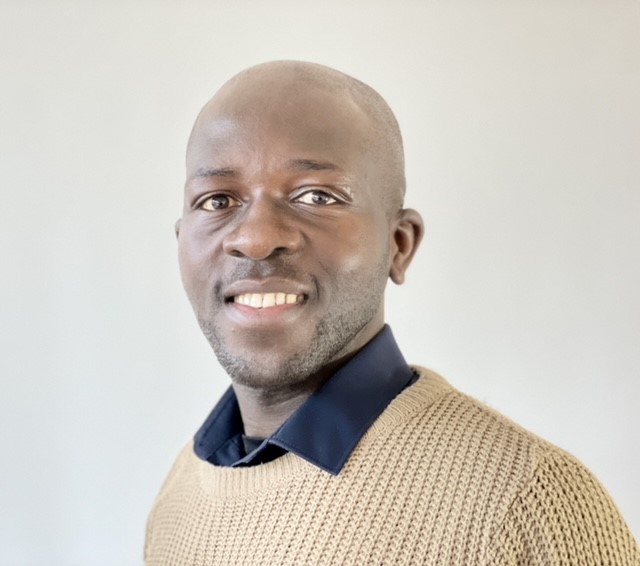 What are your career aspirations?
I would like to work in academia, industry, healthcare, or policy. Completing a PhD would equip me with the necessary skills to enter any of these sectors. Aside the hard skills, I also focus on the soft skills such as communication, networking, project management, teamwork, attention to detail, and leadership. Communication of science by Professor Chris Whitty, Professor Jonathan Van-Tam, and others to the public during the covid19 pandemic was important in controlling the infection rate.
What are your hopes and plans for 2023?
2023 is going to be a very busy year!
The early months of my PhD degree so far have been on planning and setting up systems in the laboratory. A lot of energy has been invested in practising and optimising procedures for the clinical and laboratory aspects of the research. In the new year, work schedule is going to move up to another level and I'm ready for that. With my experience, determination, hard work ethic, time management, and focus, I hope 2023, the first of my three years, would be super productive.
University of Surrey is an excellent university, it has top-class laboratories and facilities.